The Kansas City Restoration School invites you to attend their Environmental Action Civics (EAC) Workshop. The EAC Workshop will introduce participants to a process for partnering with youth to create meaningful change in their community. Participants will:
Learn about the EAC process and see local examples of projects from the KC Restoration School
Practice strategies for guiding challenging environmental conversations with youth
Walk away with a wealth of digital resources for becoming an EAC practitioner
Invited to dig deeper into youth-led collective action in our region.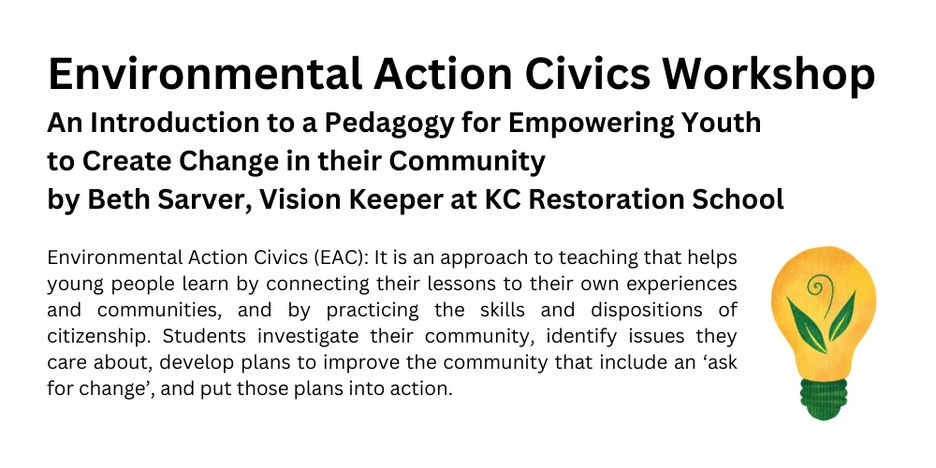 LINK To Event Page: https://events.humanitix.com/environmental-action-civics-workshop
WHEN: Sat Mar 4th 2023, 3:30 pm – 5:00 pm CST
WHERE: County Library – Central Resource
9875 W 87th St, Overland Park, KS 66212, USA
RSVP/Tickets: https://events.humanitix.com/environmental-action-civics-workshop/tickets