The Resilient Activist
is delighted to have our next
Climate Conversations
with
Visionary Activist
Sheryl Hammontree
Saturday, May 15, 2021, 10 am-noon CDT on Zoom
Designer Sheryl Hammontree believes that what we wear can radiate positive vibes inside and out. That's why she created Thoughtful Threads, which delivers heart-centered, expressive clothing for anyone who wishes to supercharge connection by spreading messages of empowerment, equality, love, and kindness.
Sheryl combines her mastery for creative, beautiful design with a fierce commitment to socially ethical and environmentally-friendly business practices. From the threads she chooses to the packaging she uses, she is focused on working with sustainable materials and fair trade, environmentally-friendly garments that respect people and protect our precious planet.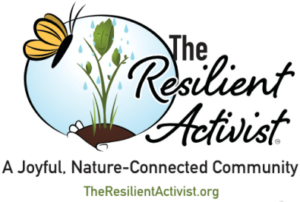 This event is a program of The Resilient Activist.