"Resilient Activism: Taking Meaningful Action Through Political Engagement"
7-8:30pm CST, Wednesday July 20th
On Zoom – via our Mighty Networks Online Community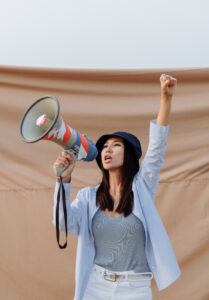 Are recent news events draining your energy, hope, or even health?
Have you ever wondered how to be politically active while remaining nourished?
We felt called to offer this free presentation to help others learn to affect political change while remaining nourished and grounded.
The more nourished we are – the more resilient our movement is. This skill is needed now more than ever.
We hope to see you this July 20. #StayResilient!
#ResilientActivism