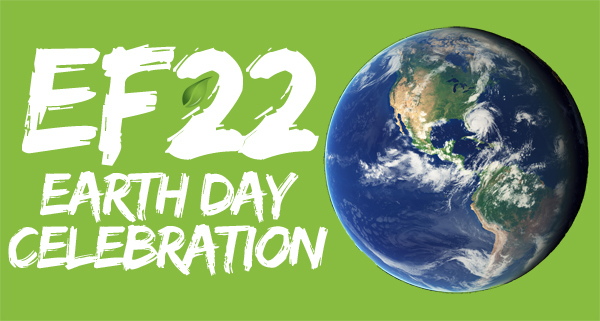 SATURDAY 4/23
Simultaneously ONLINE
and IN-PERSON at
Unity Temple on the Plaza
---
Event Details
All times are U.S. Central Daylight Savings Time.  Doors open at 11:30am for in-person attendance.  Schedule subject to change.  Check back often or subscribe to receive updates.
Faith & Politics
1:00pm - 2:30pm:  Faith Communities Responding to the Climate Crisis
The climate crisis is a threat to people of all faiths and each of our faiths call upon us to take action.
Panel members, representing several faith traditions, will speak to their faiths' theology that demands climate action, describe concrete work they are doing within their congregations and in society to help reverse climate change, and / or provide suggestions for faith-based action that groups or individuals can take.
Panelists (click for details):
Bennette Seaman (Moderator), Greater Kansas City Interfaith Council
Danelle Crawford McKinney, Sisseton-Wahpeton Dakota Oyate
Keith Mundy, ELCA Central States Synod & Lutherans Restoring Creation Leadership Team
Bakhtavar "Becca" Desai, Zoroastrian Faith Leader
Ken Sonnenschein, Mitzvah Garden KC
Jerry Rees, Village Presbyterian Church
This event is being produced by the Greater Kansas City Interfaith Council.  GKCIC works to create deeper interfaith understanding within our community and to foster interfaith dialogue and interaction. It's goals include helping the community become more aware of the spiritual values that can help resolve issues that occur in the environmental, social and personal realms of our lives.
3:00pm - 4:30pm:  Political Solutions to Climate Problems
Elected officials from all political spectrums convene to discuss climate solutions.  Produced by the Climate Council.
Panelists (click for details):
Stephen Melton, Moderator, Leader of Citizens' Climate Lobby KC
Winston Apple, Author and former DNC member
Jalen Anderson, Jackson County Missouri Legislator
Mike Kelly, Mayor of Roeland Park, Kansas
Nathan Kline, Outreach Coordinator, Green Party of Kansas City Missouri
The Climate Council was formed in response to the urgency we face regarding global warming, and in recognition of the need for concerted, collective action on a community-wide level to address this crisis.  Our goal is to support and expand the important work already happening through partnering with individuals, organizations, businesses, legislators and others in taking bold, effective action and assisting others in joining together through this platform.
Climate Fair
11:30am - 5:30pm:  Vendor Tabling & Presentations
Tables
Bridging the Gap
Carbon Footprint Eating
CinemaKC
Citizens' Climate Lobby KC
Cromwell Solar
Epiq
Greater Kansas City Interfaith Council
Heartland Renewable Energy Society
Heartland Tree Alliance
Kansas Center of Sukyo Mahikari
Kansas City Drawdown Society
Kansas City Wellness Club
Love Your Mother
Mad Hatter Compost Tea
Marais des Cygnes National Wildlife Refuge
Metropolitan Energy Center
Midwest Alliance for Mindfulness
Missouri Green Party
Missouri Organic Recycling
Mothers Out Front KC
Re.Use.Full
Resilient Activist
Temple Buddhist Center
Unity Temple on the Plaza
Presentations
12:00pm:  Kansas City Wellness Club
12:30pm:  Citizens' Climate Lobby KC
  1:00pm:  Resilient Activist & Midwest Alliance for Mindfulness
  1:30pm:  Missouri Green Party
  2:00pm:  Kansas City Drawdown Society
  2:30pm:  Missouri Organic Recycling
  3:00pm:  Metropolitan Energy Center
  4:00pm:  Epiq
  4:30pm:  Mad Hatter Compost Tea
Restoration Garden Tours
11:30am - 3:30pm
Inaugural Ribbon Cutting at 11:30am
The Kansas City Restoration School Garden will be celebrating the completion of its Earth Force Projects this year during Earth Day. Come have a tour with one of the students who participated in the design and implementation of three interdependent projects.  The garden seeks to create a closed-loop system with composting kitchen scraps into the "Hungry Bin", collecting rainwater, building raised beds, putting up trellises, planting yummy foods, herbs, and flowers into this organic garden.  Come See!
Tree Give-away
2:00pm until trees are gone
The Temple Buddhist Center will be giving away approximately 50 trees, 1-2 feet in length, packaged with planting directions. The saplings are free, courtesy of Heartland Tree Alliance, and each family can receive up to two saplings on a first-come, first-served basis, until trees are gone.
No RSVP is needed. Simply ask for trees at the festival entrance.  Online attendees are invited to drive up to the entrance and request trees from their car.
Trees: Red Bud & Swamp White Oak
Limit:  Two per household
Heart & Soil
6:30pm - 9:00pm:  Film Festival
Join CinemaKC for a series of environmental films by local filmmakers followed by panel discussions.
Films (click for details):
Land and Flower by David Wayne Reed
The 44th Street Project by Stacey Rhymes
Eco Art Exhibit
11:30am - 9:00pm:  Art Exhibit
What in the World by Jake Marshall (click for details)
The exhibit is comprised of framed original watercolors and framed prints of watercolors by Jake Marshall. Subject matter includes birch trees, flowers, leaves, pears, shorelines, and butterflies. One work, titled "What in the World," features a child's paint tin with the shapes of countries and continents hidden in the circles of paint. Another work, "Birches," emphasizes the endless abstract patterns of tree bark.
---
Ticketing
All events are Free with online registration. One registration/ticket gets you into everything, with your choice of attending online or in-person.
A tax-deductible donation can be made here.
In-Person Attendance:  Covid vaccinations, masks, hand sanitizer, social distancing, respect and tolerance are encouraged. Final covid policies will be announced the week of the festival.