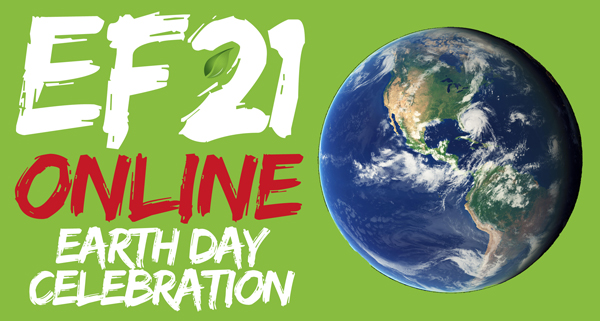 EF21 Online is the safe and powerful way to engage with climate issues from the comfort and safety of your home or office.
Schedule subject to change.  Check back often or subscribe to receive updates.
All events are free.  All times are CDT (Central Daylight Savings Time).
Click
green titles
for Details & Registration
---
Climate Speakers Forum
4/17 @ 11:00 am
Keynotes by
AY Young, 2020 United Nations Youth Leader
Howie Hawkins, 2020 Presidential Candidate
Climate University
Saturday, 4/17
Climate University
Sunday, 4/18
Want your group or event to be part of EF21?  Contact us today!